Chloe's First Month
15th Apr 2008 - 4th May 2008
With the builders packed up and moved out and Tim back at work Chloe and I were left home alone to get to know each other. My new job took a bit of getting used to but Chloe got the hang of eating, sleeping and filling her nappy really quickly. We must have been doing something right: we were rewarded with her first cheeky smile at 3 weeks.
19th Apr 2008 - Pretty in Pink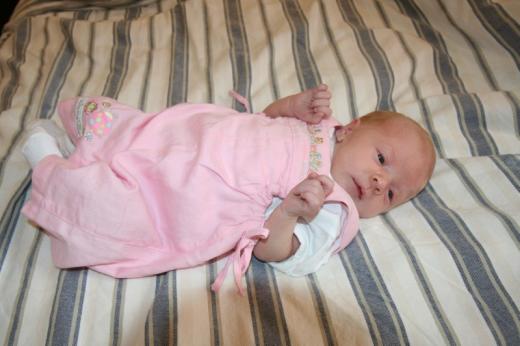 We were given so many beautiful outfits. It was like having a doll to dress every morning.
23rd Apr 2008 - Pink Booties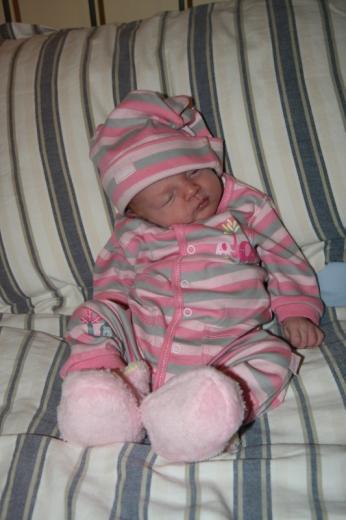 A lot of her outfits were a little big to start with, especially the hats! She soon grew into them.
26th Apr 2008 - First Time on Bondi Beach
A beautiful day for a stroll to the beach on Anzac weekend.
27th Apr 2008 - Power nap before a big game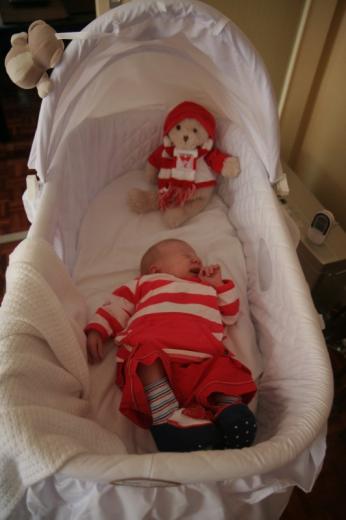 Ready to go to her first Swans match.
27th Apr 2008 - Junior Swans Supporter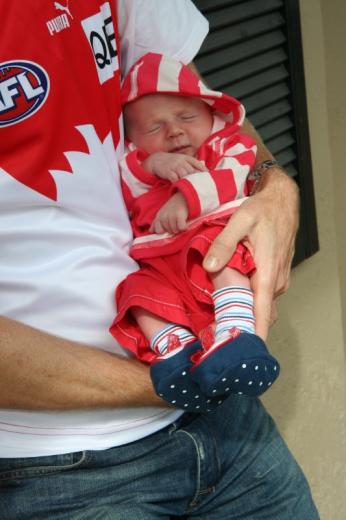 Proudly wearing the red and white.
1st May 2008 - Snoozing on Daddy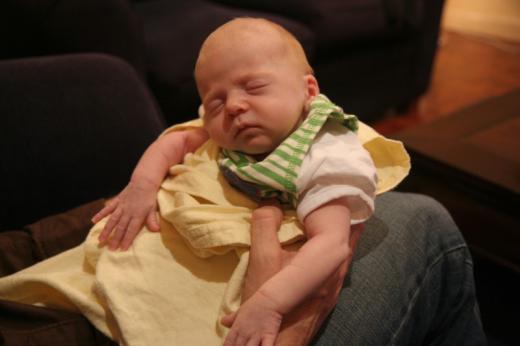 We have been really lucky that Chloe didn't need a lot of settling. She'd often fall asleep sitting up.